Sonny Hess - Duo's/Trio's/Full Bands - NW Women R&B Shows

Jane Doe Duo/Trio

971-322-5853  sonnyhessmusic@gmail.com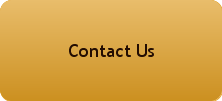 Veteran guitarist vocalist, Sonny Hess first picked up a guitar as a kid age 8, by the time she was a teenager she was picking up gigs all over and played in Portland's top bands at the time, The Koffee Band and Margo Tufo's Blues Sisters. From there she met the show stopping, late great, Paulette Davis. This band won Portland's music association Crystal award for outstanding R&B act of the year. Paulette Davis gave Sonny the nickname 'Sonny Smokin' Hess', they played together for four years and out of that came the CD "It's About Damn Time". After Paulette passed, Sonny continued their legacy as the Power Band always known for upbeat danceable R&B, a real energetic show. Sonny went on to be the first woman nominated in a male dominated field for Best Lead Guitar by the Cascade Blues Assoc, also holds a nomination for "Lifetime Achievement Award". She has played with, sung with and composed with many of the regions top artists, as well as opening for Etta James, Jr Walker and the All Stars, Average White Band and Bobby Womack. Sonny Hess is also widely known for her productions of the NW Women R&B Show, a specialty show she takes pride in producing. Her show has been seen by 100's of 1,000's over the past 15 years at the Safeway Waterfront Blues Festival.

Mr. Kelly Pierce, our drum/percussion man, is like a brother to Sonny as they have played together for over 15 years. He is in sync with her groove and knows how to anticipate her next move. Kelly is an emotional player with dynamics that make him an Ace up our sleeve.

Sonny Hess Productions

Produces and performs many different combinations with Portlands finest musicians.

Duo's with Lisa Mann, Kelly Pierce, 

Ellen Whyte As Jane Doe and more.....

Trio's, 4pc to 10 pc bands,

 including her special NW Women R&B shows. 

Tailored to suit your particular event.

Retrospective is the voice of my journey through songwriting. These originals are a representation of 

past and current songs, including some that were written for someone else to sing, but I now

 perform myself. Some are remixed and remastered favorites, others are brand new for this project. 

My songs tell the story of my life - either what I'm feeling or what I'm seeing. I was inspired to write 

The Other Woman by hearing my partner joke that I was going off to my other woman when I was on the

 way out the door to play a gig. The double entendre speaks to my intense love of performing, even though

 the life of a working musician means missing a lot of personal events, working holidays, nights and 

weekends. I can't stop. I'll always be loyal and sneaking out to The Other Woman - my guitar.

 I am lucky to have a supportive and encouraging partner. Saved was inspired by a difficult weekend. 

I'm sure my musician friends can relate to what I wrote, headlining a show in Eugene one night, three hours of sleep when I got back to Portland, then back in the car to perform in Seattle. But once I was onstage, everything was okay, fine, perfect. Need to Roam was written about a fascinating scene I witnessed from the stage one night. A couple who were both married but made a love connection right before my eyes. I watched the story unfold, and later the song unfolded in my mind to reflect what I saw. Inspiration comes from many places!

I almost named this CD Pioneer because it is the most personal to me. I've watched the Portland music scene change over decades and hope I have made some difference. Those who came before us should be respected and revered. Sacrifices were made for us to have an easier path. I'm grateful for those who came before me, and I hope to see the path grow wider and stronger for women musicians in the future. 

Thanks to my wife Jamie Rae Pemberton Hess, the love of my life.

My bandmates, Kelly Pierce and Jim Hively have stuck with me all these years, are like brothers to me, and I appreciate their talent every time we play. Thanks to Lisa Mann, Kathryn Grimm, Kevin Hahn, Nancie Hammond and PM Shore for their creativity. Special thanks to all my true friends who are always there and those family connections that never gave up on me. I sincerely thank the venues that keep hiring me year after year, and the wonderful people who fill those places up in support of me. I am humbled and grateful for the love and support I receive. You make this wonderful music thing continue to happen! 

Sonny Hess